FAA reopens $500 ADS-B rebate program – key takeaways
3

min read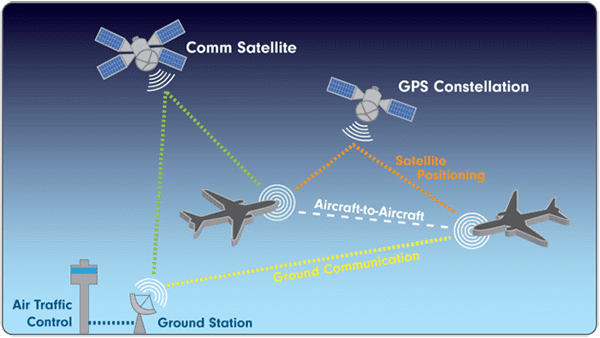 The most frequently asked question we receive here at iPad Pilot News relates to portable vs. installed ADS-B equipment, and what type of hardware must be installed to legally fly in U.S. airspace after January 1, 2020. The topic was recently reignited with the FAA's reinstatement of the $500 ADS-B rebate program. This is a complicated subject area, and unfortunately, there isn't a one size fits all answer.
At the most basic level, your airplane must have a compliant ADS-B out transponder. This hardware must be installed and connected to an approved position source (WAAS GPS) to continue flying in airspace that currently requires a Mode C transponder after the 2020 deadline. Conversely, you're perfectly legal to continue flying in rural parts of the country, below 10,000′ MSL and outside of Class B and C airspace without having to buy or install an ADS-B out transponder.
The next key element to understand is that portable ADS-B receivers, like Stratus, Sentry or Garmin's GDL receivers, can only be used for ADS-B In services and cannot used to meet the 2020 ADS-B Out mandate. These small devices receive the data broadcast from ADS-B ground towers and allow you to display subscription-free weather and traffic on your iPad or other mobile devices. They typically cost less than $800 and have a self-contained battery and antenna. Learn more about the various options in our ADS-B Receiver Buyer's Guide.
To be ADS-B Out compliant you must have an FAA-approved ADS-B out transponder. ADS-B Out is a surveillance technology for tracking aircraft – it's what ATC needs to manage traffic. It reports your aircraft's position, velocity and altitude once per second. This transmission is received by ATC and nearby aircraft and this data makes up the equivalent of a radar display.
This ADS-B Out transmitter must be a panel-installed, certified solution (again, no portable ADS-B Out option). An approved WAAS GPS source is also required, to make sure your reported position is accurate. This GPS source may come from a connected GPS navigator or via an internal GPS chip built into the transponder. Remember, though, there is no mandate for ADS-B In equipment.
There are lots of good options available for ADS-B out transponders today, including the Stratus ESG, Garmin GTX 335, uAvionix skyBeacon, multiple options from L3 and FreeFlight. You'll also see there are two types of transponders that broadcast on either the 1090 or 978 MHz spectrum, sometimes referred to as 1090ES and 978 UAT. Check out this 978 vs. 1090 article for more information to learn which one is best for your airplane and type of flying.
While ADS-B out transponder prices have come down since the first models hit the market several years ago, you're still looking at an average price of $3,000 plus installation. The good news though is that the FAA is stepping up again and helping to reduce some of the expense, by relaunching the $500 ADS-B transponder rebate program.
This second phase runs through October 11, 2019, and is available to U.S.-registered, fixed-wing, single-engine piston aircraft first registered before January 1, 2016. Your selected transponder must have received an ADS-B Technical Standard Order (TSO) authorization and meet ADS-B Out rule requirements. Here's how to take advantage of the program:
https://ds2q22dwzczts.cloudfront.net/wp-content/uploads/2016/05/07180339/esg.jpg
239
500
Bret Koebbe
https://ipadpilotnews-images.s3.us-east-2.amazonaws.com/wp-content/uploads/2021/04/07120009/logo.png
Bret Koebbe
2018-10-22 17:34:15
2018-10-22 17:34:15
FAA reopens $500 ADS-B rebate program – key takeaways