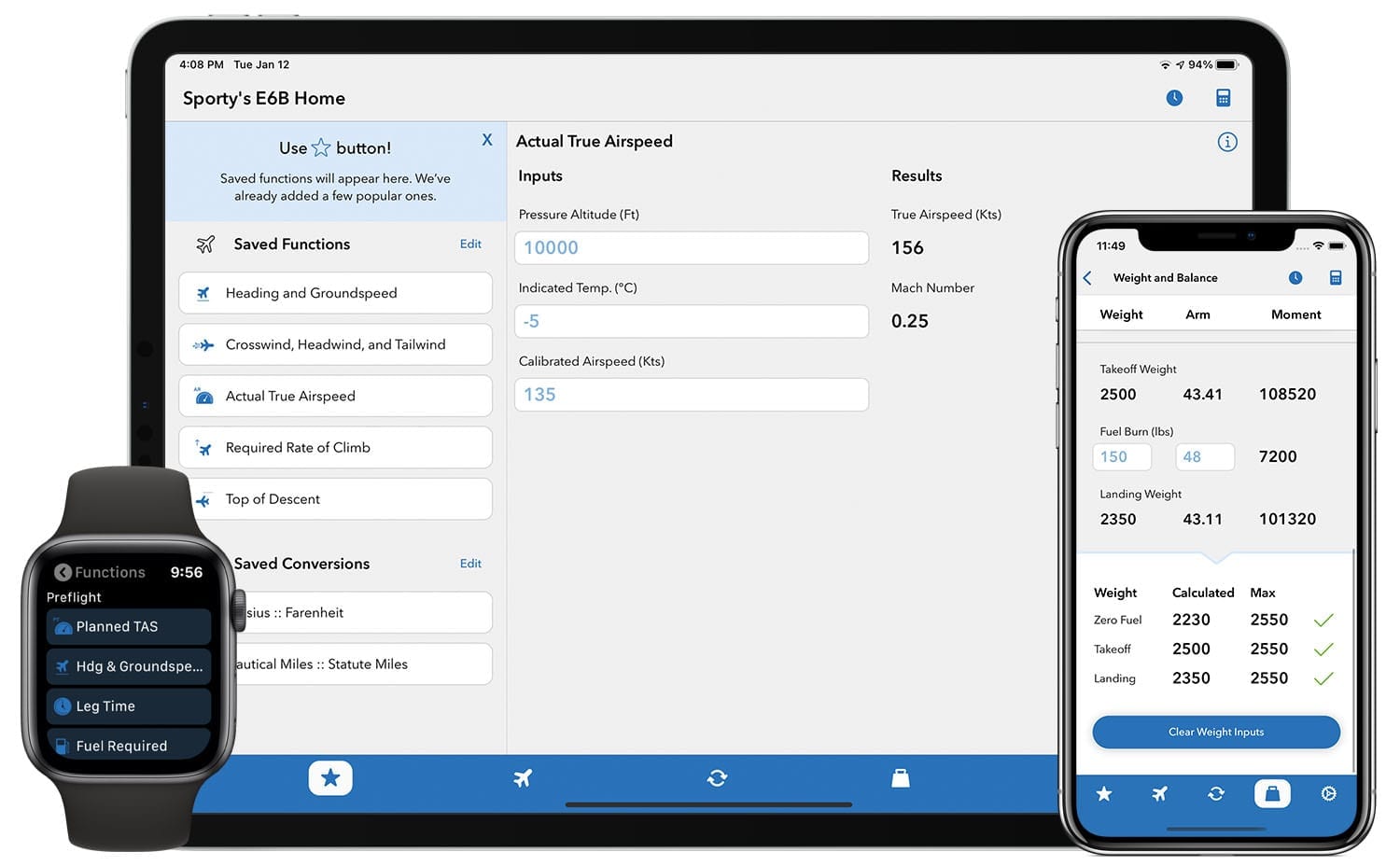 Sporty's E6B app is all new for 2021
2

min read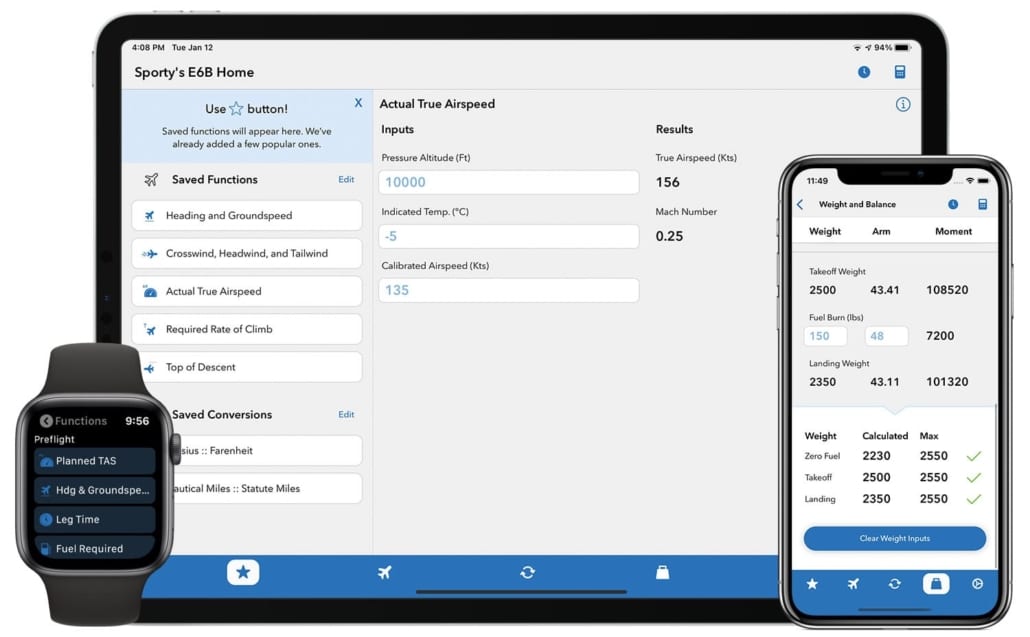 There are several must-have items in every pilot's flight bag: headset, fuel tester, iPad and E6B. During flight training, every pilot learns to love the handheld E6B flight computer, especially since it can be used to help with flight planning calculations on the FAA written test.
After the checkride, though, many pilots transition to an E6B app on a mobile phone or iPad for convenience and simplicity.
Sporty's E6B app has been the flight computer app of choice for tens of thousands of pilots around the world for the past decade. It has been updated, improved, and redesigned numerous times since it was first developed in 2009 for the original iPhone. To keep up with the latest iOS technology, features and screen sizes, Sporty's recently released an all-new version for 2021, available as a free update for all existing users.
Sporty's E6B includes 22 aviation functions, 20 conversions, a clock/timer feature and a weight & balance calculator. The new version was designed to improve usability and minimize taps when on the go or in the airplane, thanks to the new tab-bar menu at the bottom of the screen. It also allows users to customize the home screen and keep favorite functions within quick reach.
The iPad version supports all of the latest multitasking features, which is great for displaying side by side with apps like ForeFlight:
The latest update adds support for iOS Dark Mode, which optimizes the screen colors when flying at night or in other low-light environments:
The included E6B app for Apple Watch was also redesigned with an improved interface to make it easier to use on the watch's smaller screen. Pilots can access and interact with the functions and conversions on the watch, except for the timer and weight and balance calculator.
One thing hasn't changed in the latest E6B update; the software is based on the tried and true formulas and algorithms developed over the years by Sporty's team of over 50 pilots. Sporty's E6B app makes quick work of navigational, weight and balance, or fuel problems, and is a favorite of student pilots. But it also includes a number of features that are useful for experienced pilots, like Top of Descent, Specific Range and Planned Mach #.
Sporty's E6B app is available for a one-time purchase of $9.99 and includes iPhone, iPad and Apple Watch versions. An Android version of the E6B app is also available in the Google Play Store.
https://ds2q22dwzczts.cloudfront.net/wp-content/uploads/2021/01/07115709/E6B-3.0-featured.jpg
928
1500
Bret Koebbe
https://ipadpilotnews-images.s3.us-east-2.amazonaws.com/wp-content/uploads/2021/04/07120009/logo.png
Bret Koebbe
2021-01-13 09:05:55
2021-01-13 09:05:55
Sporty's E6B app is all new for 2021