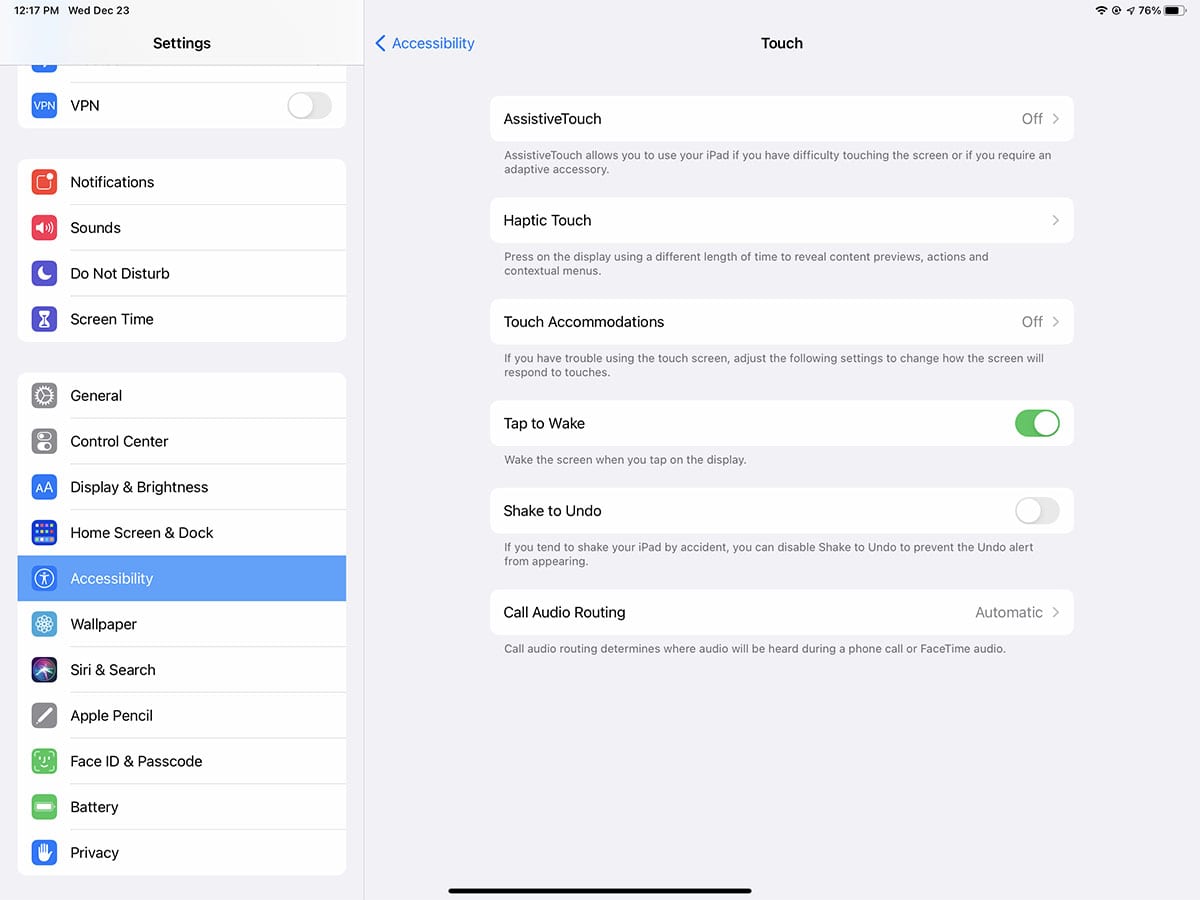 Overlooked iPad settings to consider before flying
2

min read
The iPad Settings app offers a dizzying array of options, from changing privacy options to adjusting screen brightness. As we've covered before, we think a quick preflight inspection of your iPad is a good idea, but there are a few more obscure settings that some pilots might also want to review. Here are three we've learned about the hard way.
Require Passcode. If you use a password to keep your iPad secure during the day (as many companies require if used for work), this can introduce problems during flight. If you have sunglasses, a headset, and possibly even a mask on while flying, the FaceID might fail. Likewise, typing in a password every time the screen turns off is a hassle, especially if you need quick access to a chart. You can turn off your passcode, but then it's a hassle to set it up again. An easier solution is to change how long the iPad waits before requiring you to enter your passcode. Go to Settings -> Face ID & Passcode -> Require Passcode. Choose "After 4 hours" and you should be set for all but the longest flights.
EFB App Notifications. Notifications are helpful, but they can quickly clog up your iPad screen if you use a lot of apps—do you really need 25 news alerts per day? For this reason, we often turn off most notifications during normal use. It's just one less thing to be distracted by. In flight, however, notifications can be very important, for example if you use a timer for fuel management. To make sure you see these important notifications, go to Settings -> Notifications and choose your EFB app from the list. Make sure "Allow Notifications" is selected on, then tap Banner Style. By default it will be set to Temporary, meaning the notification shows up for a few seconds and then disappears. For flying, we like to change this to Persistent, so you have to acknowledge the alert.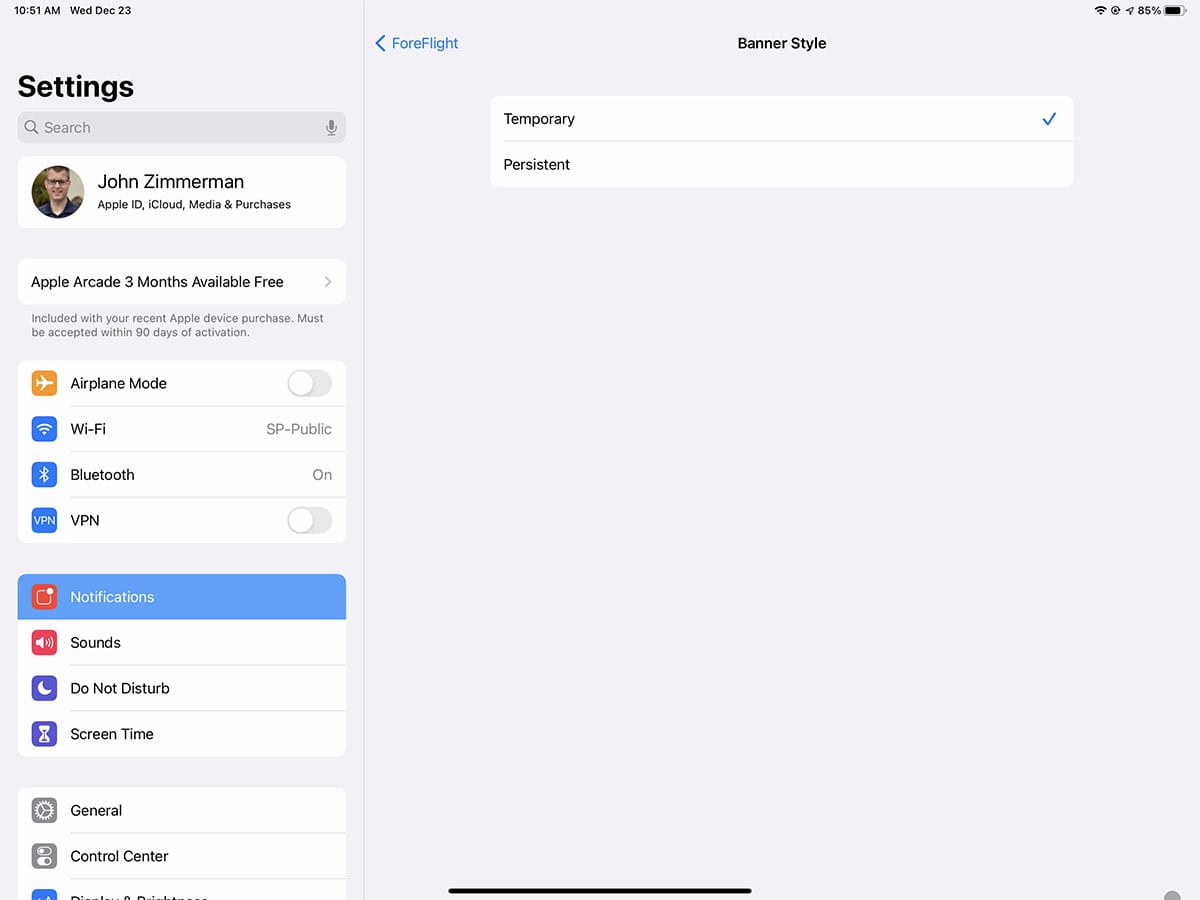 Shake to Undo. This feature is one that most iPad owners learn about by accident—you accidentally shake or drop your tablet and a screen appears asking whether you want to undo. This can be helpful if you're sitting on the couch, but it's incredibly annoying if you're slamming through moderate turbulence. To turn it off, go to Settings -> Accessibility -> Touch and turn off Shake to Undo.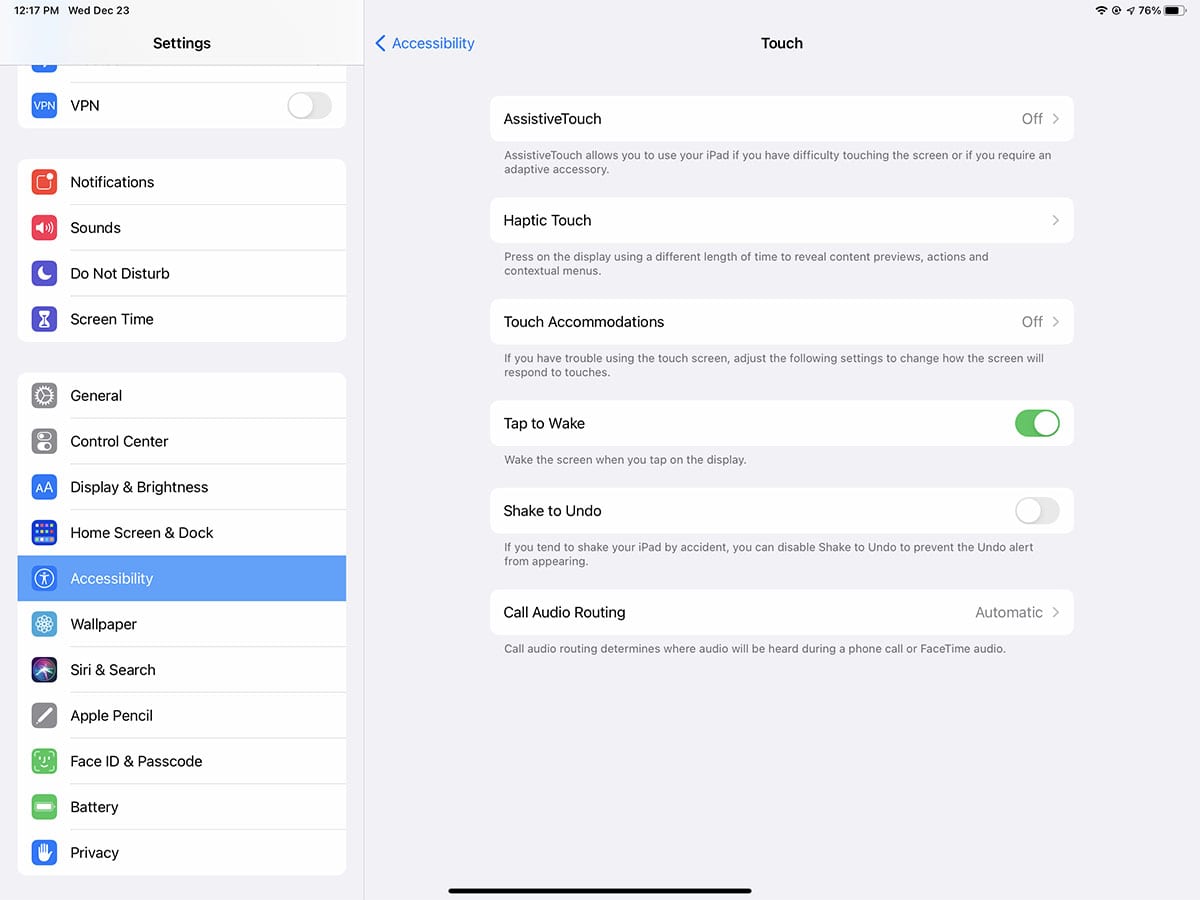 Learn more about iPad settings in this article.
https://ds2q22dwzczts.cloudfront.net/wp-content/uploads/2020/12/07120912/Shake-undo.jpg
900
1200
John Zimmerman
https://ipadpilotnews-images.s3.us-east-2.amazonaws.com/wp-content/uploads/2021/04/07120009/logo.png
John Zimmerman
2020-12-28 09:55:51
2020-12-23 12:34:18
Overlooked iPad settings to consider before flying