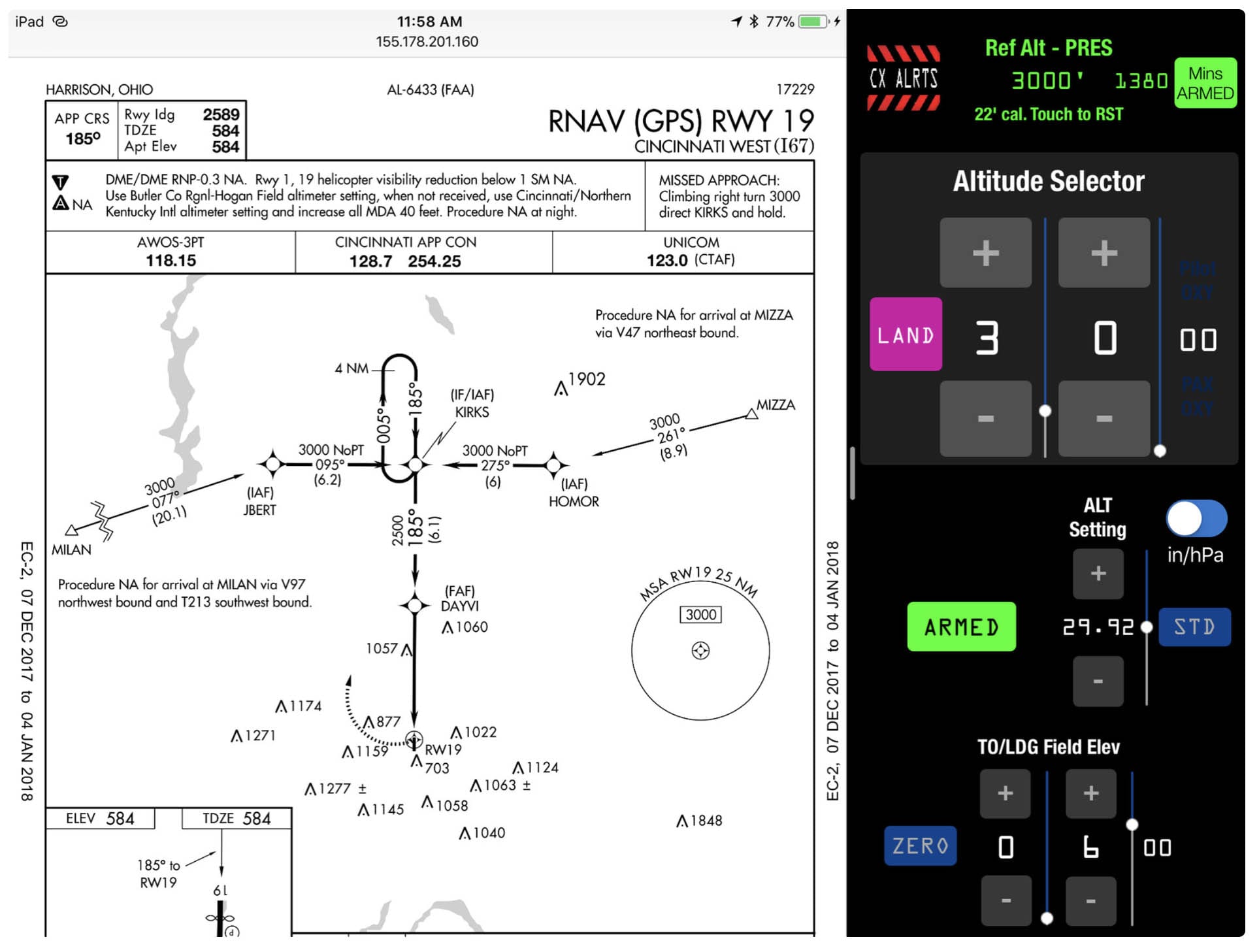 AltitudeAlert adds baro pressure input and DA/MDA alerts
1

min read
An app called AltitudeAlert hit the app store last year and allowed pilots to add an inexpensive altitude preselect and alerting system to the iPad (read the full review here). It uses GPS to determine your current altitude and provides visual and audible alerts if you were to inadvertently deviate from the altitude entered in the app. It also includes other alerts that will remind you to extend the landing gear before landing, and to use supplemental oxygen when flying at higher altitudes.
The developer recently released a new version of the app, called AltitudeAlert V2, that takes advantage of the barometric pressure input on newer iPads to deliver even greater accuracy. It is compatible with the following models that have barometric pressure sensors:
iPad Mini 4 or newer
iPad Air 2 or newer
iPad Pro (any size) or newer
AltitudeAlert V2 still works on older iPads, but will use GPS-derived altitude instead. The iPhone version of the app does not currently support barometric pressure input, but the developer said that feature is in the works.
The pressure-derived altitude also allows the app to provide instrument approach alerting, providing notifications when 100′ above minimums, and then again when reaching minimums. And as with the previous version of AltitudeAlert, V2 is designed as a multitasking slide-over app, so you can run it right alongside your favorite EFB app, like ForeFlight or Garmin Pilot.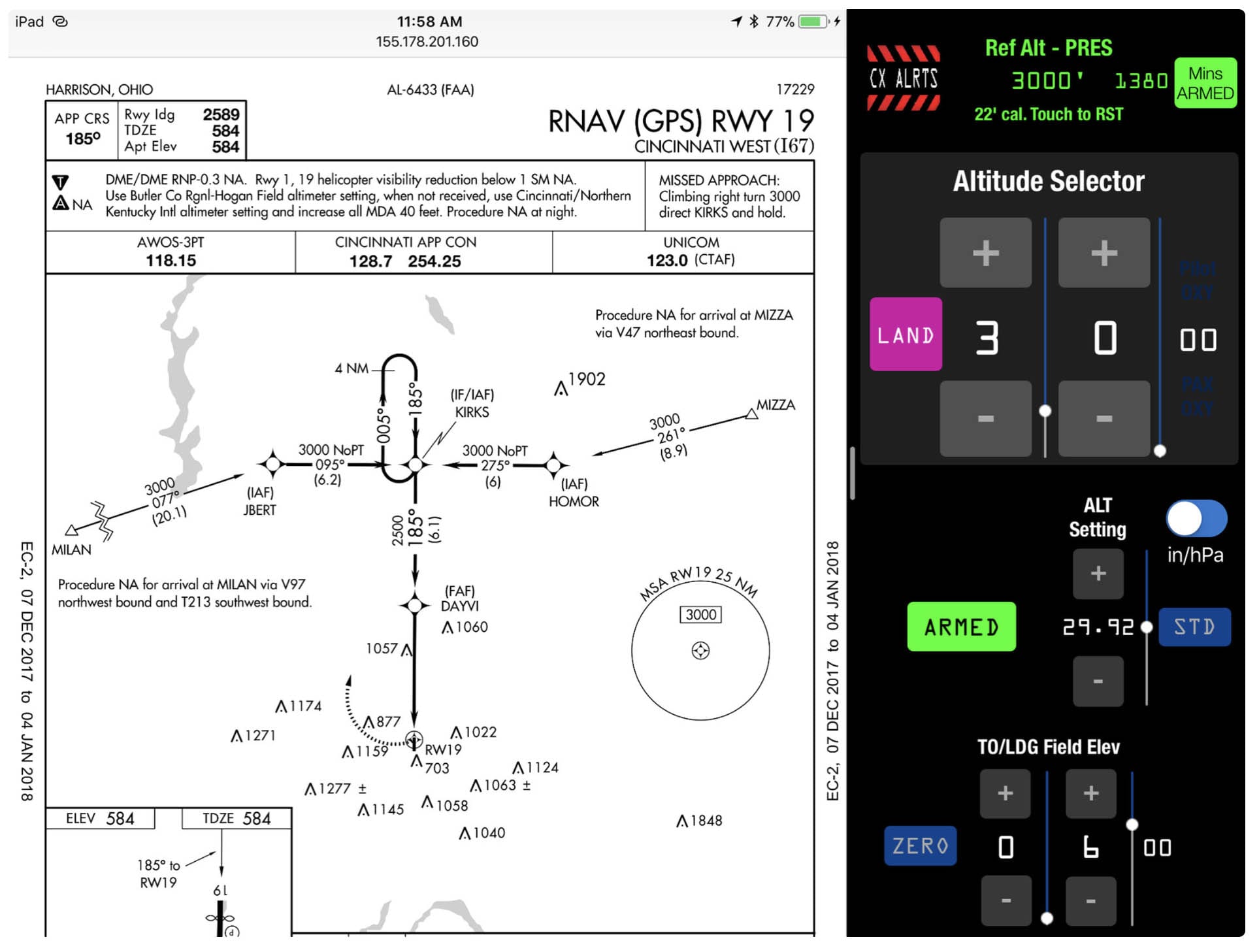 AltitudeAlert V2 is only available for iPad and sells for $5.99 – it's an all-new app and not an update to the original AltitudeAlert app. The original iPhone version of the app is available as a separate purchase for $3.99 here.
https://ds2q22dwzczts.cloudfront.net/wp-content/uploads/2018/05/07161654/altitudealertv2-2.jpg
1457
1927
Bret Koebbe
https://ipadpilotnews-images.s3.us-east-2.amazonaws.com/wp-content/uploads/2021/04/07120009/logo.png
Bret Koebbe
2018-05-23 18:00:48
2018-05-23 18:03:47
AltitudeAlert adds baro pressure input and DA/MDA alerts